"Say Goodbye to Acne: A Clear Skin At Last !
Transform Your Skin Totally With The Newly Discovered 8 Colors LED Light Therapy With Nano Water Spray For A Clear and Healthy Skin!

You Can  Now Bring Those Expensive SPA Treatment To Your Home !

What is LED Light Therapy?
LED light therapy is a non-invasive treatment that enters the skin's layers to improve the skin.
A LED light therapy helps treat a variety of skin concerns such AS:
Body Eczema.

Improves Hair Growth.

Mild to moderate acne.




Rough, scaly, precancerous spots on the skin




Sun Damages

Wounds.

Wrinkles.



Put An End To All Of These Challanges Today !

KEY Benefits Of This Product !
Advanced Acne Treatment:

The combination of LED light therapy and nano water spray offers a powerful and advanced solution for treating acne. LED light therapy helps to reduce inflammation and bacteria on the skin, while the nano water spray provides a soothing and hydrating effect, promoting a faster healing process.

Multi-Color LED Options:

With 8 colors of LED light therapy available, each color targets specific skin concerns, such as redness, inflammation, and hyperpigmentation. This versatility allows you to customize your treatment according to your skin's unique needs.

Hot and Cold Nano Water Spray:

The hot and cold options of the nano water spray add an extra dimension to your skincare routine. The hot spray opens up pores, making it easier for skincare products to penetrate deeply, while the cold spray helps to close pores and soothe the skin.

Non-Invasive and Pain-Free:

LED light therapy and nano water spray treatments are non-invasive and pain-free, making them suitable for all skin types, including sensitive skin. There are no needles or harsh chemicals involved, ensuring a comfortable experience.

Safe and Natural:

LED light therapy and nano water spray are natural methods of promoting skin health. They do not use UV rays or harmful chemicals, making them safer alternatives to some traditional acne treatments.

Stimulates Collagen Production:

LED light therapy has been shown to stimulate collagen production in the skin, which can help improve skin texture, reduce fine lines, and promote overall skin rejuvenation.

Quick and Convenient:

The LED light therapy and nano water spray treatments can be performed relatively quickly, and there's no downtime afterward. This makes it a convenient option for busy individuals looking to maintain a consistent skincare routine.

Long-Term Cost Savings:

Investing in a high-quality LED light therapy nano water spray device can lead to long-term cost savings compared to frequent visits to a skincare clinic for similar treatments.

Home Use Convenience:

Owning your LED light therapy nano water spray device allows you to enjoy professional-grade treatments in the comfort of your own home whenever you need it.

Combining Technologies for Enhanced Results:

The synergistic effects of LED light therapy and nano water spray provide enhanced results compared to using either treatment individually. This combined approach can lead to faster and more effective acne treatment outcomes.
Available For Whole Body Treatment !

This's One Of The Top-3 Anti-AGING Product Presently... A TOP Secrete Our Celebrities Won't Spill Out !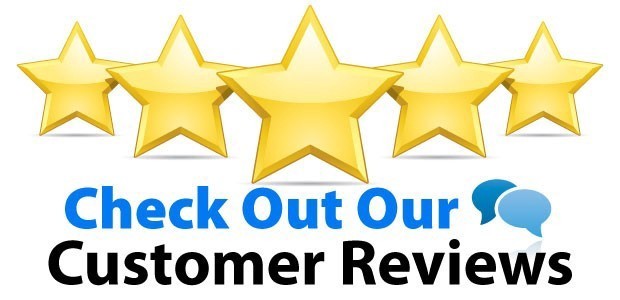 Same as described packed well and fast delivery..Easy to use !
Light And Colors Features
Power Source: 

Electric

Material: 

ABS




Origin: German

Certification: 

CE

Item Name: 

Nano Spray led light therapy machine

Feature: 

8 Colors LED Light Facial Mask

Feature 1: 

photodynamic beauty instrument

Feature 2: 

Skin Tightening

Feature 3: 

Nano water supplement

Feature 4: 

Acne and body Treatment

Feature 5: 

UV sterilization

Feature 6: works

 on wrinkles&Increase immunity

Feature 7: 

Hot And Cold Spray

Feature 8: 

Skin Rejuvenation Electroporation

Feature 9: 

Ultrasonic hydration

Type: 

LED Photon Therapy Facial Body Mask

Type 1: 

Hot Compress Heating Threapy Salon Machine

Type 2: 

Removing Acne Pockmark LED Equipement

Type 3: 

LED Photon Therapy Skin Tighten Brighten Beauty Machine

Type 4: 

Bady Neck Face Skin Rejuvenation LED Machine

Type 5: 

Anti Aging, Anti Wrinkle Acne Removal Device Beauty Salon

Type 6: 

Inhibit Bacteria Remove Acne Beauty Device

Type 7: 

Heating Therapy Deep Hydrating LED Beauty Machine

Type 8: 

LED UV Phototherapy Anti Wrinkle LED Mask



20-30MINS Twice A Week!
Please...It's Not Rechargeable
A Fast Selling ANTI-Aging Product...You Can Now Look More Younger With A Glowing Skin With This!....100% Effective!

Visiting The SPA Always Is Over ! 

Note:
Please when using the cold spray function, make sure that the water tank has water.
Due To High RATE Of Our Daily Purchase We Have Few Machines Left In Stock !

We Offer A 100% Risk-Free Your Money Back Is Guarantee



This Offer ENDS In 3-Hours Time!

0
day
2
hours
51
minutes
40
seconds
Place Your Order Using The Form Below..Carefully.